Welcome Home
Since 2016, Arcane Maid Cafe has been hosting maid cafe events throughout California. We are an Akihabara-inspired maid cafe with offerings of British high tea service, baked goods, flavored teas, milk teas, espresso coffee, and more. Our maid cafe is known for live stage performances, table side entertainment, and for great food service.
Grand Maid Cafe Events
British Tea Service & Platters
Bean-to-cup Espresso
Full Service Events
Omelet Chicken Rice
Japanese Beef Curry & Rice
Fast Casual Events
Flavored Fruit Teas
Milk Teas
Takoyaki
Award winning
Premium Espresso Beans
used in every Coffee we serve!
Sign up for the latest news
Your privacy is important to us and your personal information will not be shared and will only be used to contact you for upcoming events. Once you have been signed up you will be a sent an e-mail verifying that you have subscribed. 
Visit our Maid Cafe Tour!
Our Maid Cafe is a touring cafe that partners with Conventions and Festivals. Find us at our upcoming events!
Views Navigation
Event Views Navigation
Latest Past Events
Torrance Cultural Arts Center
3330 Civic Center Dr, Torrance
Coming back bigger than ever before, AniFest 2022 will return on April 2nd, 2022 at the Torrance Cultural Arts Center! Stay tuned for big news, guests, vendors, and more!
Long Beach Convention Center
300 E Ocean Blvd, Long Beach
We are thrilled to announce that Animé Los Angeles 17 will now be held January 6 – 9, 2022 at the Long Beach Convention Center in Long Beach, California!! Official […]
Kozuguru
14841 Proctor Avenue, La Puente
Join us for a one-of-a-kind event at Anime Winter Nights where Arcane Maid Cafe will be hosting a Genshin inspired maid cafe! The event is free! Simply register on the […]
Served at select Full Service events!
Omelet Chicken Fried Rice with Side Salad
A maid café favorite! Enjoy our flavorful Omelet rice, stuffed with Chicken Fried Rice and assorted vegetables. Includes an Orient Side Salad and topped with Green Onions. Our maids will draw and enchant your Omelet Rice with a cute drawing of your choice!
Maid Cafe Homestyle Beef Curry Rice
Savory, comforting, and full of bold flavors, our Homestyle Curry Rice is made with the finest ingredients to bring you a taste of Akihabara! Balanced with Jasmine rice and garnished with Nori seasoning, it's the perfect food to recover from those long convention walks!  
Served at Grand Maid Cafe Events
British High Tea Service
Our maid cafe stocks delicious croissants, bagels, scones, and other deli items that pairs wonderfully with our selection of coffees and teas.
Bean to cup Espresso Coffee
Wake up to a special bean-to-cup espresso kona blend from the maid cafe! We serve 100% arabica espresso, using filtered water to make you a wonderful espresso, latte, or cappuccino. If you prefer something on the sweet side, we also make mocha, vanilla, pumpkin spice, and other too!
Served at all Maid Cafe events!
Try our Specialty Handcrafted Bubble Teas!
Start with either a richly brewed fruit flavored Green Tea drink, or go for a sweet boba milk tea drink !
Served at Night Market events!
Traditional Takoyaki
A classic Japanese food faire favorite! Our maid cafe serves hot and fresh Takoyaki Octopus snacks with Japanese mayonnaise, Bonito flakes, Aonori, and seasoning!
Cali Takoyaki
A classic Japanese food faire favorite! Our maid cafe serves hot and fresh Takoyaki Octopus snacks with Japanese mayonnaise, Bonito flakes, Aonori, and seasoning!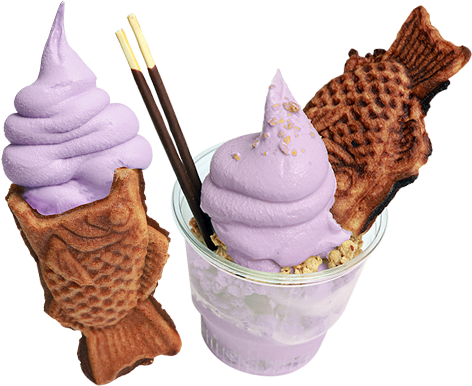 Taro Taiyaki & Sundae
A perfect sweet dessert for a hot day at a Night Market! Our inhouse Taro Cream creation gives a subtle sweetness and a delightful Taro taste! Paired with a freshly pressed semi-sweet Waffle Taiyaki fish. Sundaes come with Honey Granola, Berry Jam, and Chocolate biscuit sticks!
We hope to see you at the maid cafe!
Live Entertainment
Arcane Maid Cafe brings exciting live entertainers both from our maid staff and from local performers!
This error message is only visible to WordPress admins
Error: No connected account.
Please go to the Instagram Feed settings page to connect an account.